Editorial Services and Project Management
Editing
Octal Publishing offers editorial and proofreading services that you can rely on to ensure that your documents convey exactly the information you want your readers to have, in a well-crafted, smooth-flowing text. Whether you need a simple consistency and conventions check or a full read of your manuscript, Octal can lend your publication the professional polish and refinement that you want to project to your readers.
Indexing
A thoughtful and well-planned index from Octal lets your readers navigate your document and find precisely what they need, quickly and conveniently.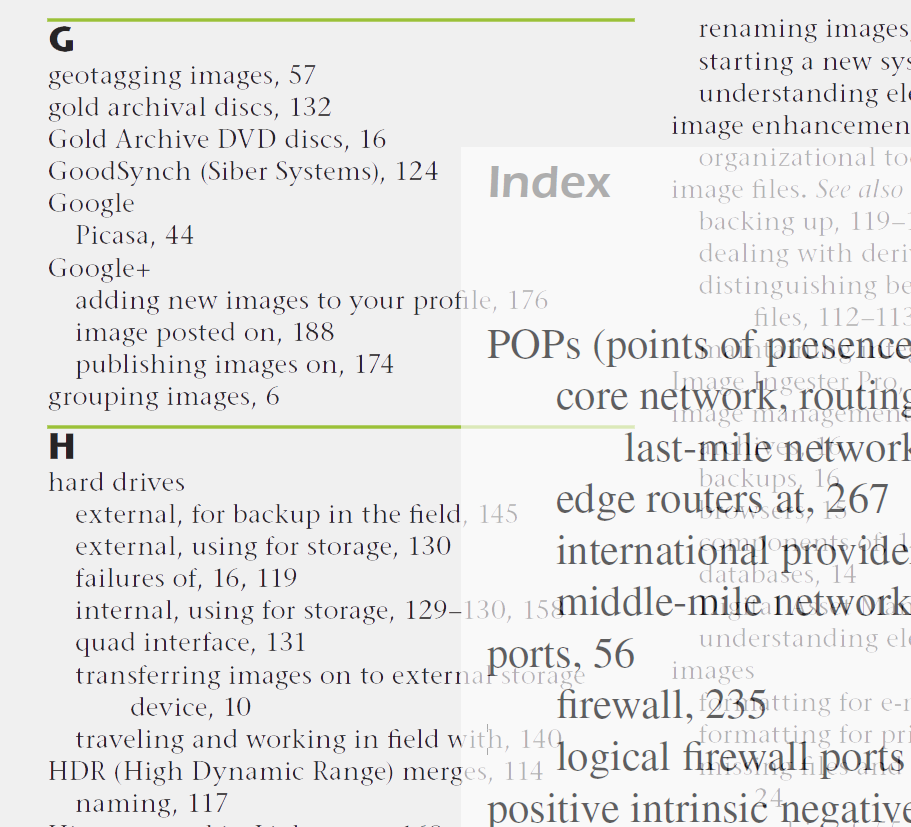 With eBooks and digital documents, you can turn those index entries into links that readers can click to bring them directly to the target of their inquiry.
Production Management and Coordination
Producing a book, directory, catalog, or any large document can be deceptively complex. If your schedule is already full enough, let Octal handle the production editing and management chores for you. We can shepherd your document through its assembly phases, coordinating schedules and communications to maintain smooth workflows between authors and any other contributors, all while streamlining processes that can at times challenge even the most seasoned publishing veterans.